You can easily insert all kinds of images and pics into your Cam4 Profile in the Bio section of your Profile Settings.
First, click My Account in the top right of the Cam4 page.
From the menu on the left, click Edit Profile Info.
Scroll to the bottom, to the Bio section.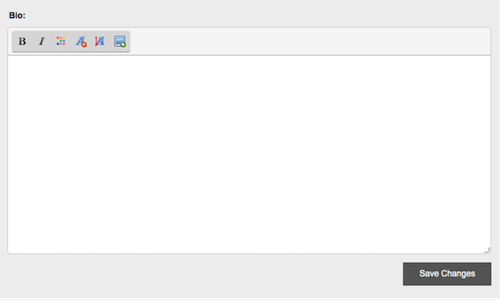 Click the Add Image icon from the toolbar.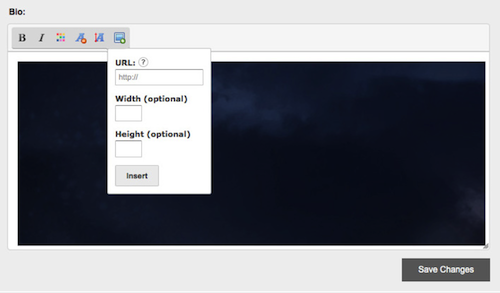 Paste the URL of the image you wish to use and click Insert.
Just A Tip: You may resize your images by pixel using the Width and Height boxes in the menu, if you wish.
Note: To protect your profile from unwanted activity or security risks, only images hosted on the following sites may be used in your profile:
cam4.com
flickr.com
photobucket.com
imgur.com
imageshack.com
facebook.com
postimage.org
twitter.com
instagram.com